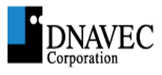 RIKEN BRC is pleased to announce that, on June 15, 2012, an agreement was signed by RIKEN BRC and DNAVEC Corporation (hereinafter referred to as 'DNAVEC'), under which the company generously gives RIKEN BRC permission to provide iPS cells and derivative cells produced by use of DNAVEC's Sendai virus vector (hereinafter referred to as '(SeV-iPS cells)') to non-profit academic research conducted at non-profit academic research institutions both in Japan and overseas without any licensing fees. The agreement also allows RIKEN BRC to accept depositions of SeV-iPS cells without licensing fees.
The license for the Sendai virus vector is based on landmark patents for the technology developed by DNAVEC and the company has the exclusive global rights to the technology. This technology is currently being sold under the trademark CytoTune™ by MBL in Japan and Life Technologies overseas under license from DNAVEC. The Sendai virus vector is a cytoplasmic RNA vector, which allows iPS cells to be produced extremely efficiently. Many iPS cell lines produced using this technology have been deposited to RIKEN BRC. The Sendai virus vector is revolutionary with a high performance and safety profile, and it has acquired a reliable and favorable reputation in gene therapy and drug development. The following are the patents owned by DNAVEC:
| | |
| --- | --- |
| 1) | Negative-strand RNA virus vector having autonomously replicating activity (JP 3732204B) |
| 2) | Recombinant Sendai virus (JP 3638019B, 3991339B) |
| 3) | Paramyxovirus vector defective in envelope gene (JP 3602058B) |
| 4) | Method for production of reprogrammed cell using chromosomally unintegrated virus vector (JP 2010-520896, PCT W02010/008054) |
Kyoto University also holds patents concerning iPS cell technology. With the courtesy of Kyoto University and iPS Academia Japan, Inc., which controls the licensing of the Kyoto University patents, RIKEN BRC has been given permission to provide SeV-iPS cells to academic research at non-profit organizations.
DNAVEC has requested that a set of guidelines must be observed when using the SeV-iPS cells. Please find details on the attached sheet.
As a general rule:
| | |
| --- | --- |
| 1) | RIKEN BRC will provide SeV-iPS cells, without any licensing fees, to universities, public research institutions, and other non-profit organizations. |
| 2) | In the case of for-profit organizations or organizations whose status is unclear, RIKEN BRC should consult with DNAVEC prior to distribution. Please contact RIKEN BRC if you are unsure as to your status. |
| 3) | For companies outside of Japan wishing to deposit SeV-iPS cells, please contact DNAVEC directly. |
For any inquiries regarding iPS cells and derivatives produced using the Sendai virus vector, please contact:
Cell Engineering Division, RIKEN BRC, E-mail, cellqa.brc@riken.jp, Fax, +81-29-836-9130
For any inquiries regarding transfer licenses from DNAVEC, please contact:
BioResource Research Center Planning Office, E-mail, tsukuba-kikaku@riken.jp, Fax, +81-29-836-9100