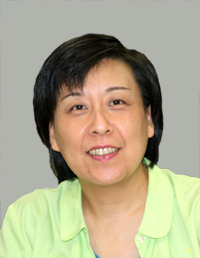 Dr. Kaoru Fukami-Kobayashi died of pancreatic cancer before dawn on the morning of the 5th August, 2017. Until her death, she was the Head of Bioresource Information Division of RIKEN BioResource Center.
Dr. Fukami-Kobayashi graduated from Ochanomizu University Graduate School, and made her career, serving as Assistant Professor at Nagoya University School of Science from 1990 to 1996 and Assistant Professor at National Institute of Genetics Center for Information Biology from 1996 to 2003. In July 2003, she became the Head of Bioresource Information Division of RIKEN BRC which was the first center specialized to bioresources. Since then, she had devoted herself to establish and manage the Division.
Over one year, Dr. Fukami-Kobayashi had fought against the dreadful disease. Until the middle of this June, she had chaired the regular division meeting every Friday morning. Sadly and suddenly, she succumbed on August 5, 2017. She is survived by her husband, Junji Kobayashi.
All of us at the Center mourn the death of Dr. Fukami-Kobayashi. At the same time, we promise her to succeed her will by enriching the information associated with bioresources and expanding the activities of the Center.
Sincerely yours,
RIKEN BioResource Center