On September 22th 2017, Dr. Rikiya Endoh, Contract Researcher in the Microbe Division/Japan Collection of Microorganisms (JCM), has won the 9th Asian Network of Research Resource Centers(ANRRC) Best Poster Award for his poster
" Toward expansion of strain information on the yeasts in RIKEN BRC-JCM". The best posters at the meeting were selected by the ANRRC Board members. Three out of the 25 posters presented were selected as the winners.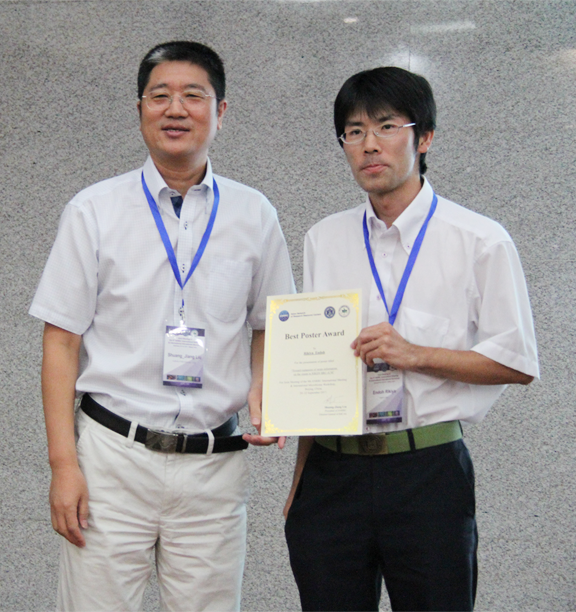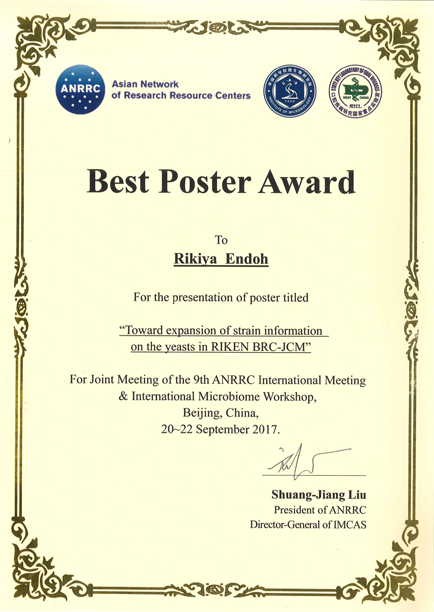 Dr. Shuang-Jiang Liu (left), President of ANRRC and Director General of the Institute of Microbiology, Chinese Academy of Sciences (IMCAS) honored Dr. Endoh (right) with the Best Poster Award.