On April 16th, 2013, our Senior Advisor Dr. Kazuo Moriwaki won the Prize for Science and Technology (Research Category), commended by the Minister of Education, Culture, Sports, Science and Technology (MEXT) for merits of research on the biological function models based on the evolutionary history of mouse bioresources.
The prize is awarded for those who have done promising and creative research and development activities and made distinguished achievements in Japan's science and technology. Forty-one recipients have been selected for this year.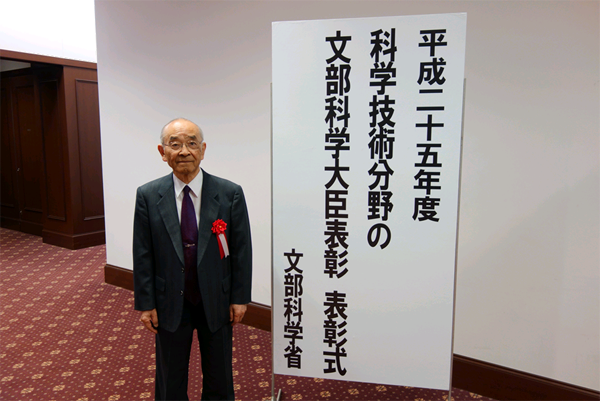 Dr. Kazuo Moriwaki took on the position of the founding Director of the RIKEN BioResource Center from 2001 to 2005 and established the foundation of the Center. The Center named its main conference hall as "Moriwaki Hall" to make a cordial acknowledgment to his contributions.
 News from RIKEN (in Japanese only)
 Press release (in Japanese only)